Another year older, but still fabulous! Your 19th birthday is a milestone worth celebrating, so why not make it even better with a killer caption that shows just how amazing you are?
Here are some birthday caption ideas that will make your social media posts stand out!
19 Fabulous Birthday Caption Ideas
19 and feeling fine!
Age is just a number, and mine is 19!
Here's to another year of growing, learning, and living my best life!
19 candles on my cake, and I'm ready to light up the world!
It's my party, and I'll sparkle if I want to!
19 looks good on me, don't you think?
Life is too short to not celebrate every birthday like it's your 19th!
19 years young and still figuring it all out, but that's okay!
Another year of adventures, laughs, and memories to be made!
19 and feeling grateful for all the love and support in my life!
19 is the new fabulous, and I'm here for it!
Here's to the last year of my teenage years, let's make it count!
19 and thriving, baby!
It's my birthday and I'll glow up if I want to!
19 years of awesomeness, and I'm just getting started!
Another year of blessings, growth, and good vibes!
19 never looked so good, right?
Happy birthday to me, and cheers to another year of greatness!
19 and feeling like a boss!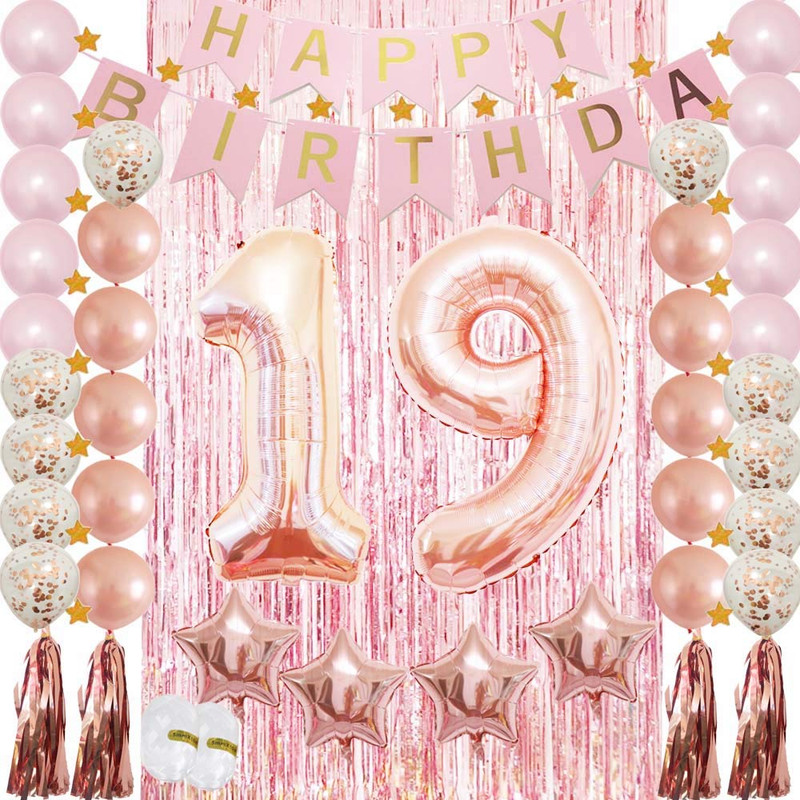 19th Fabulous Birthday Caption Funny
"Hello 19, please be kind and bring me abs and unlimited pizza!" 🍕🎉🎂 #BirthdayGoals #NineteenAndHungry
"Officially too young to be old, and too old to be young. Happy 19th to me!" 😂🎉🎂 #NotATeenagerAnymore #BirthdayLaughs
"Turning 19 like a boss, but still can't fold laundry without calling mom!" 👔🎉🎂 #AdultingStruggles #NineteenAndClueless
"Nineteen and feeling like I've got my life together… until I have to do my own taxes!" 💸🎉🎂 #AdulthoodRealities #BirthdayLaughs
"19 and fabulous AF! Except when I have to do my own laundry, then I'm just average!" 👗🎉🎂 #LaundryProblems #BirthdayFunny
"19 looks good on me, but so does pizza and sweatpants!" 🍕👖🎉🎂 #CasualBirthdayVibes #NineteenAndChill
"Turning 19 and feeling like a mix of an adult and a confused teenager. Can someone send me the instruction manual?" 📖🎉🎂 #LostInAdulthood #BirthdayLaughs
"Birthdays are like a box of chocolates, you never know how many candles you'll get until you blow them out!" 🎂🕯️🎉 #CandleOverload #NineteenAndLaughing
"I'm not saying I'm a superhero, but turning 19 without a hangover definitely feels like an accomplishment!" 🦸‍♀️🎉🎂 #BirthdayWins #NoHangoverClub
"19 looks good on me, but I'm still not ready for early bedtimes and eating vegetables!" 😴🥦🎉🎂 #ForeverYoungAtHeart #NineteenAndRebellious
FAQs
What makes a good birthday caption?
A good birthday caption is one that is catchy, creative, and reflective of your personality. It should capture the essence of your celebration and the excitement of turning a year older.
How do I choose the perfect birthday caption?
Think about what you want to convey with your caption. Do you want to be funny, sentimental, or motivational? Look for inspiration from your favorite quotes, songs, or movies, and personalize them to fit your personality.
Wrapping Up
Your 19th birthday is a special day, and your captions should reflect that. Use these caption ideas to create a post that shows off your personality and celebrates your awesomeness.